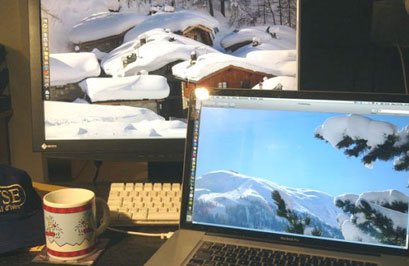 IT / GENERAL REP
We are now recruiting for 2017-18
The IT and general rep has a variety of roles, but the main responsiblity is looking after the WiFi systems in most of our chalets, ensuring that the connection is constant and as fast as possible. You will assist guests to connect to the wireless network in their chalet using their laptop, tablet or phone and be able to sort out router and modem problems.
You must have extensive knowledge of computers and connection issues and not just be competent using Word and Excel!
In addition you will help with some administration in the YSE Val d'Isère office. French (spoken or written) helpful.
It is essential that applicants have a clean UK driving licence, and beneficial to have experience of driving on snow and/or a 4WD vehicle.
You will be one of our transfer reps on our buses to Grenoble Airport each Sunday.
From time to time you may be asked to assist our maintenance rep, and on Sundays you will help arriving and departing guests move their baggage and skis.
In addition to a reasonable wage, you will be able to ski for up to six hours on six days of the week. We provide travel to and from the UK to Val d'Isère, accommodation, food, medical insurance and the loan of skis or snowboard and boots.
How to apply
To apply for the IT and general rep position, CLICK HERE TO FILL IN AN ONLINE APPLICATION FORM. If you do not see a screen confirming your submission, we will not get your form.
For all staff enquiries, please email: staff@yseski.co.uk