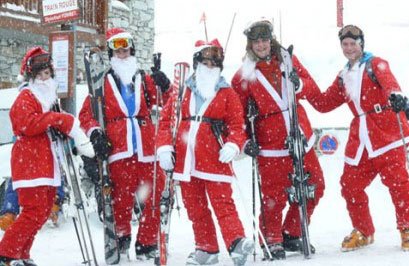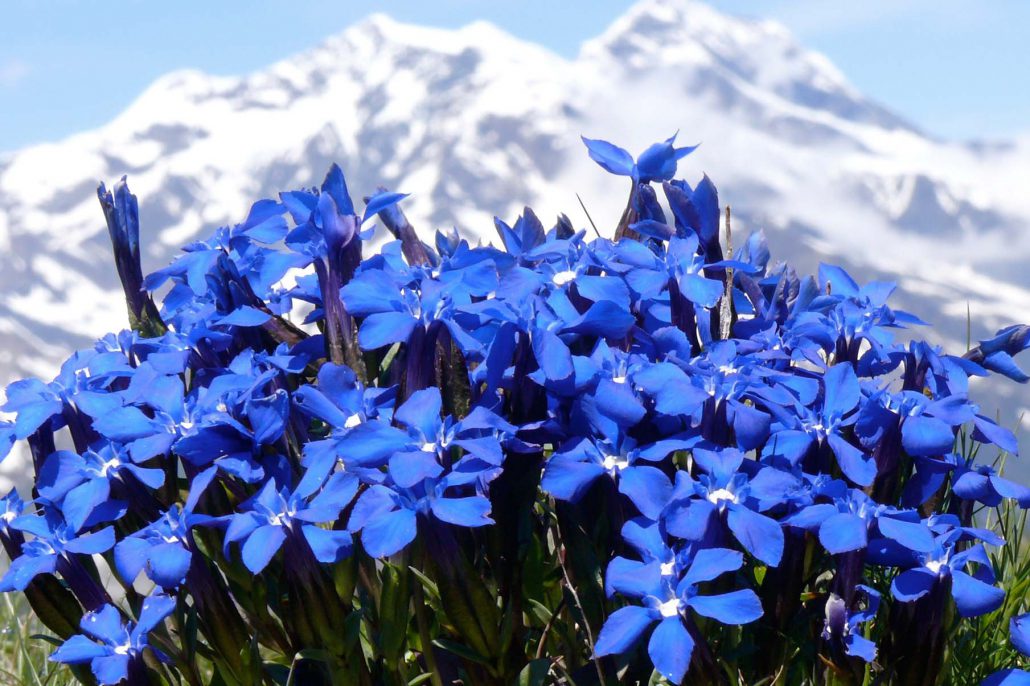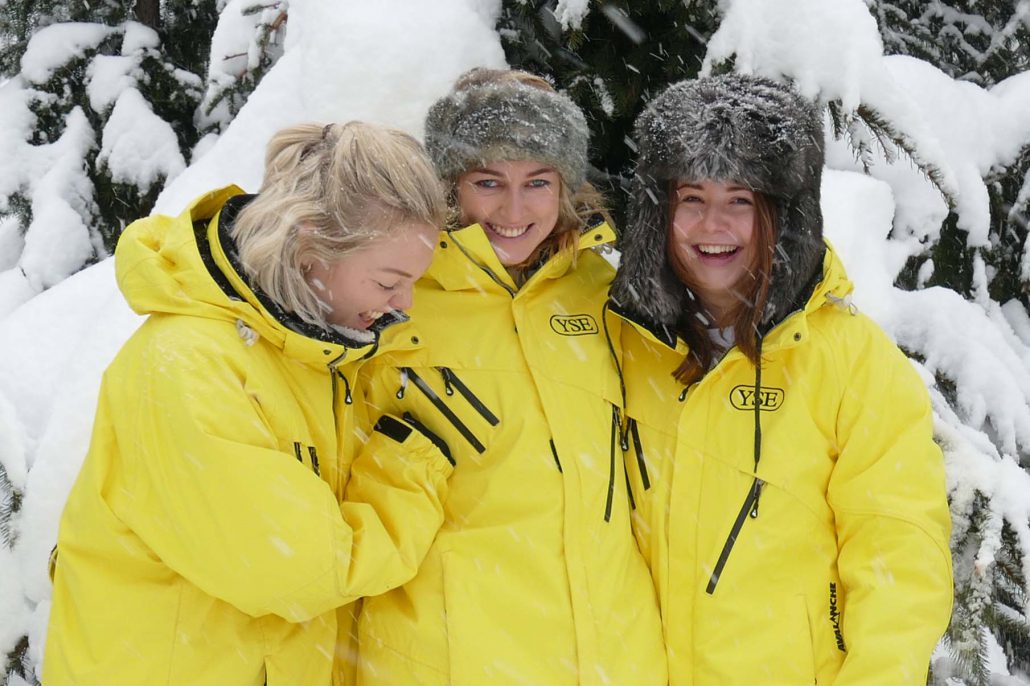 WHEN TO GO
BEFORE CHRISTMAS
The slopes are empty and our prices are low in early December. With the new Snow Factory capable of creating enough snow to cover Wembley stadium six inches deep every hour, even if the real stuff doesn't come, Val d'Isère can cover its slopes. The World Cup circuit is confident of this, and the first major races of the season are held in Val d'Isère: the men's Slalom and Giant Slalom on 10-11 December and the ladies' Super Combined and Downhill on 16-17 December. Our chalets open on 4 December, with guests booking their own easyJet or BA flights (the sooner you book the less it costs), while we provide the transfers between Geneva and Val d'Isère. Our first charter flight is on 18 December so guests traveling on the 11th book their own flight to Geneva on 11 December and we fly you back to Gatwick on 18 December. Pre-Christmas the slopes are very quiet, it costs less than staying at home, and you'll have time for Christmas shopping when you get back! Ski passes for the first two weeks of the season (4 and 11 December) are £146 per person, including Carré Neige, representing a saving of nearly £100.
CHRISTMAS
A proper white Christmas, such as most British children only dream of! Our Christmas week (18-26 December) is an 8-night holiday which means 7 days on the slopes. You bring the presents and we provide the tree to lay them round, the log fire, turkey, Christmas pudding, mince pies, mulled wine, etc. The slopes are surprisingly uncrowded, the resort is 'en fête' with events and processions, and our prices are around 25% cheaper than the following week.
NEW YEAR
This is a wonderful time to ski, as long as you go somewhere with enough pistes and lifts to handle being busy. Val d'Isère has a vast ski area and 16 lifts from the valley floor. Revellers love the partying on 31 December; skiers love the empty slopes a few hours later. A few very fit people enjoy both! Our New Year holiday is Monday 26 December to Monday 2 January, 7 nights, with 6 days' skiing.
JANUARY
Our favourite month. It can be fractionally colder than at other times, but this high above the clouds cold weather tends to be sunny. It can also snow every day of course, but that's true of any month. What is certain is that the slopes are quiet (with almost no schools on holiday), the snow is the squeaky perfect stuff everyone skis well on, and our holidays are distressingly cheap. Our first January week (2-8 January) is a 6-night holiday. For the weeks of 8 and 22 January we're offering ski passes for just £199, including Carré Neige.
FEBRUARY
The classic month to go skiing. It's logical: there will almost certainly be more snow than in January, the temperatures will be similar but the days longer and the sun stronger. British schools' half-term is 12-19 February, and the French holiday is split over four weeks up to 6 March, but child-phobics needn't worry: there is still half an acre of snow per skier. And the more children there are, the more space everyone else has, because ten kids in a little snake occupy less snow than a single adult male in a racing snowplough after a big lunch. Val d'Isère is the ideal resort for children, as long as you book their lessons early.
MARCH
The sun in March is stronger than in the Med in midsummer, and Factor 60 is a must. There will be perfect winter snow on the upper runs, and the first spring snow off-piste. Towards the end of the month, the lower pistes can be soft in the afternoons, but they are groomed back to perfection every night, and very few schools are on holiday for the final week of March this year. Long sunny lunches on the terraces of the Fruitière, Trifollet or Edelweiss aren't great for one's skiing or silhouette, but excellent for the morale… From 19-26 March we offer ski passes for just £199, including Carré Neige. Please note, there are no French schools on holiday for ALL of our March holidays.
APRIL
This is when Val d'Isère stands out most from other ski resorts. The sun is incredibly powerful, but in our high, narrow, north-facing valley the snow lasts exceptionally well. April showers falling as rain lower down fall as powder here, and April sometimes brings more fresh snow than all the other months put together. Off-piste, the warmth transforms it into exhilarating spring snow in a day or two, though there's still winter snow on the glaciers. Some people stop for long lunches in the sunshine; others ski until the last lift. The French haven't really noticed that Val d'Isère and Tignes offer such good skiing in April, and the slopes are not busy. This winter we will continue our holidays to Monday 1 May.
For a list of festivals and events, which may help you decide when to come to Val d'Isère, please see the Après-ski page.