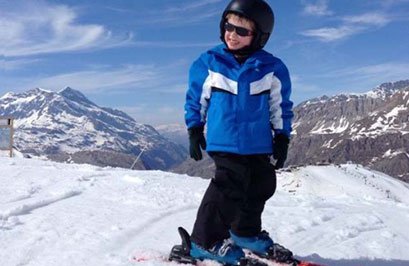 CHILDREN'S DISCOUNTS
Under 2: we charge £125 which entitles the baby to a coach seat but no plane seat (the baby sits on an adult's lap). This also includes the use of a high chair, travel cot and quilt in the chalet, puréed food for babies, but no proper bed or baby-sitting. If a child requires more than puréed food, we charge £30 in addition to the £125. If you under-occupy a chalet and pay an empty bed charge, we do not then charge for a baby as well.
Ages 2–12: £50 off per week in standard beds. Please note that children in extra beds do not receive this child discount. For our short holiday 3-7 January 2018, the child discount is £25.
Under-17s: can be taken to any chalet booked by one group. Parties not filling whole chalets can take children from 5 upwards to various of our larger chalets on 13, 20 and 27 December 2017; 3 January; 11 and 18 February; 25 March; 1, 8 and 15 April 2018. Please email or call us for further details.