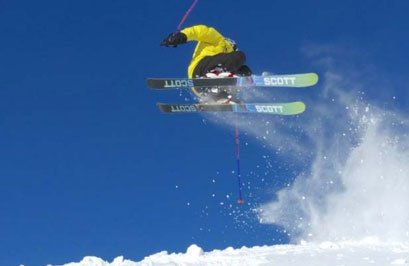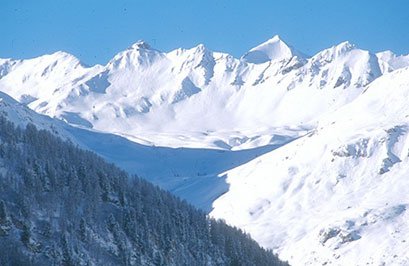 HOW TO BOOK
To check availability or ask us any questions, please email sales@yseski.co.uk , telephone 01935 816550 or contact us via Live Chat during office hours – choose "Chat now' at the bottom of this page or "Leave a message" if the office is closed.
Our office is open from Monday to Friday, 9am to 6pm (9am to 5pm from the last week in April to the end of September) and on some Saturday mornings from October to April. At all other times, please leave a message or send an email and we will reply as soon as we re-open. You can also leave a message on Live Chat – it will say "Leave a message" when the office is closed.
If the chalet you want is available on your chosen date, you may hold an Option for up to three days. The Option will expire automatically, but please contact us if you want to extend it or if you require any more information before booking. For very busy dates and late bookings we may not be able to offer an Option period.
If you decide to proceed, please let us know, and send a deposit of £200 per bed per week (ie. £400 for a two week booking). We no longer require a Booking Form and will provide a Confirmation and Invoice immediately on receipt of the deposit payment.
CONFIRMATION AND INVOICE
The Party Leader will be responsible for all aspects of the booking including the provision of names (as per passports), ages of children, transport arrangements, dietary requirements, any Optional Extras required, confirmation of holiday insurance, damage deposits, etc. We will automatically add flights and transfers to every booking (if available) and, if you do not require flights, we must receive notification of this by email or post within two weeks of the date on the emailed Confirmation and Invoice. If we do not receive this notice, we will not be able to give a refund on unused flights/transfers.
It is the Party Leader's responsibility to ensure that YSE receives the information required for the booking and amendment charges may be levied if this is not received on time.
The Confirmation and Invoice will state the balance still due to YSE and the date by which your payment must reach us, ten weeks before departure. No further reminder will be sent, but please let us know if you wish us to debit your balance automatically on the due date.
If, having received your Confirmation and Invoice, you wish to change any details, please email or call us.
PAYMENT
The Party Leader must handle all aspects of the booking and make a single payment.
Payment can be made by credit card, debit card, cheque or bank transfer. Please note that we can now accept American Express cards. Cheques should be made payable to YSE Limited.
If you wish to pay via Bank Transfer (BACS or FPC) our bank details are:
Nat West
Account name: YSE Ltd
Sort code: 60-19-12
Account number: 26089149
The above account is for sterling payments only. If you wish to pay in euros (IBAN, BIC/SWIFT) or from overseas, please contact YSE for alternative bank details and the relevant exchange rate.
Please check that bank charges are not deducted from the YSE balance. We will add any bank charges incurred by us onto your booking.
If you are booking within eleven weeks of departure, we will require full payment straight away. We cannot accept personal cheques for bookings made within 14 days of departure.
Please note that all credit card payments (deposits and balances) will be subject to a 2% fee. Payments by debit card or cheque do not incur a surcharge. We accept AMEX cards but payments by Amex also incur the 2% fee.
Any late payments may incur a further 2% charge.
TICKETS
Two weeks before departure, as long as we have received full payment, all names, and confirmation that all party members are insured, we will email your travel documents including your e-ticket(s). Please check these carefully and let us know if any details are incorrect. As stated above, late changes may incur amendment fees.